Are you looking for an affordable smartphone with reliable 4G connectivity? Look no further than the newly launched Reliance Jio Bharat 4G phone. Priced at just ₹999, this budget-friendly device is set to revolutionize the Indian market. In this article, we will explore the features, price, availability, and more of the Reliance Jio Bharat phone.
Reliance Jio, a leading telecommunications company in India, has introduced the Jio Bharat 4G phone to cater to the needs of budget-conscious consumers. With its attractive price tag of ₹999, the Jio Bharat phone aims to bring affordable connectivity to millions of Indians who rely on basic features.
Jio Bharat Phone: A Game-Changer for India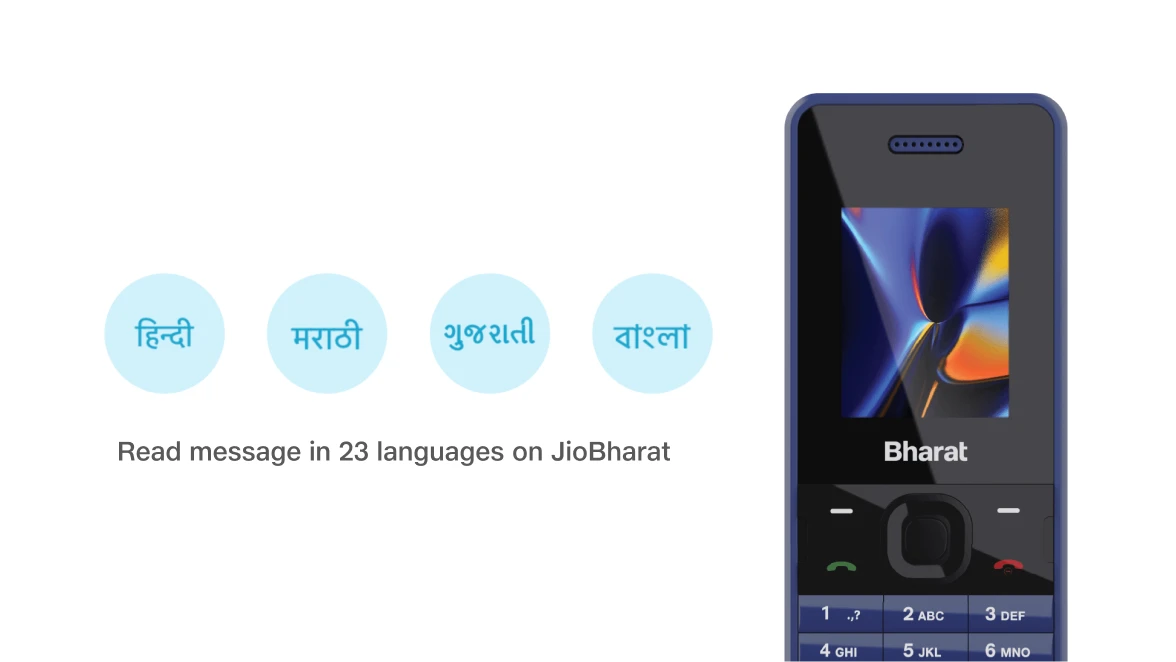 The Jio Bharat phone holds the potential to revolutionize the Indian mobile market by eliminating the prevalent 2G technology. With its affordable price and reliable 4G connectivity, this device opens up new possibilities for individuals who cannot afford expensive smartphones but still seek access to essential mobile service.
Jio Bharat 4G Phone: Availability
Starting from July 7th, approximately one million units of the Jio Bharat phone are available for purchase. To buy this device, you can visit Reliance Digital Store, Jio Retail Outlet, or other authorized mobile retail outlets. The initial launch will involve a beta trial in 6,500 tehsils across the country, ensuring widespread accessibility.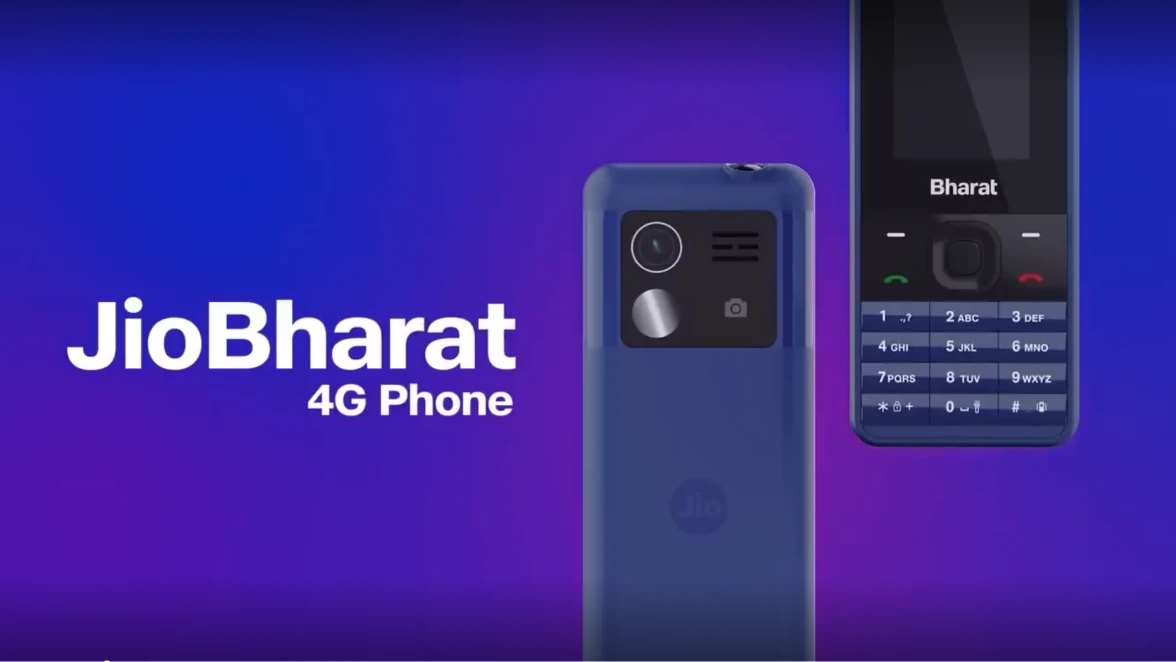 Jio Bharat V2: Features and Specifications
The Jio Bharat V2, developed by Reliance Jio, offers an impressive set of features for its affordable price. Available in Ash Blue and Solo Black colors, this device comes with a rear camera and a headphone jack for an enhanced audio experience. Users can enjoy a seamless 4G connection, enabling them to make UPI payments and stream movies using Jio apps.
Jio Bharat K1 Karbonn: Features and Specifications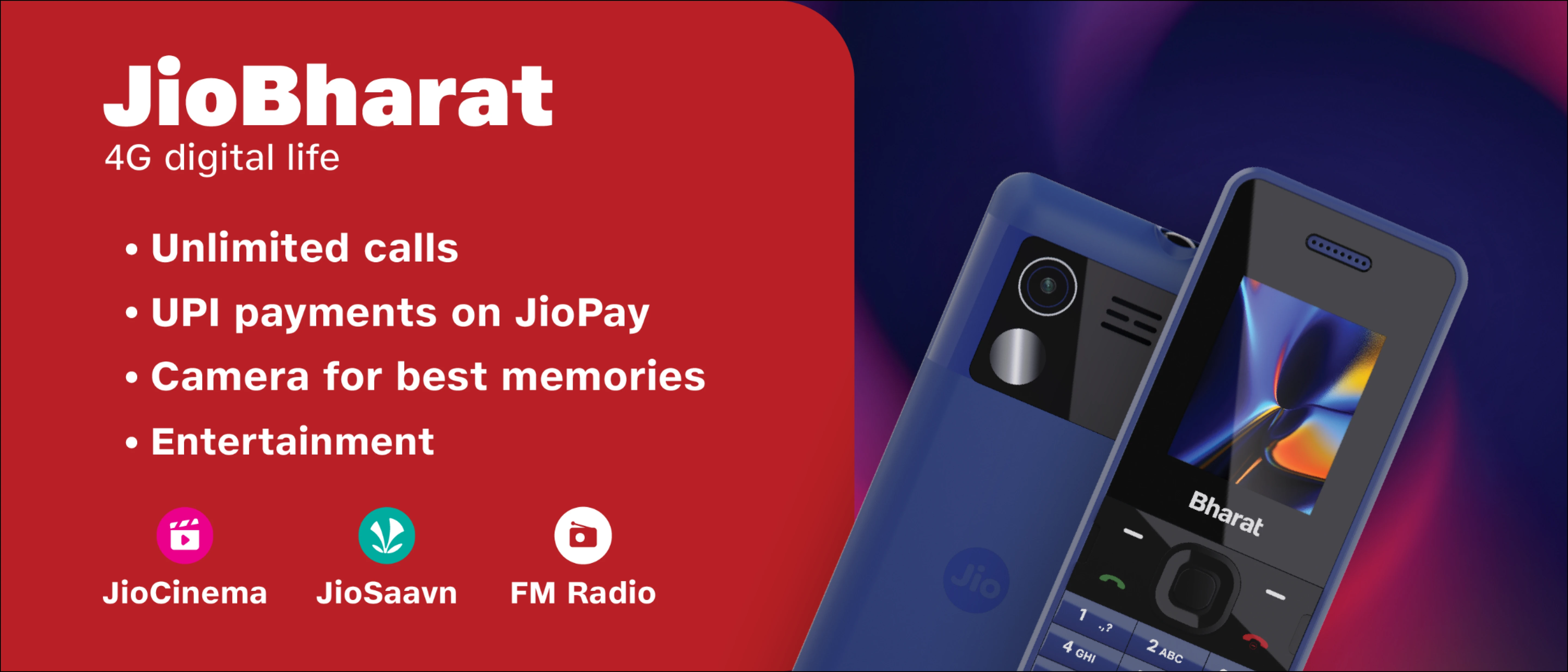 In collaboration with the smartphone company Karbonn, Jio has introduced the Jio Bharat K1 Karbonn variant. This device features the 'Bharat' logo on the front and the Karbonn logo on the back. It is available in a sleek Grey and Red color option. With a rear camera and support for UPI payments through JioPe, users can enjoy their favorite movies and sports using the JioCinema app. Both variants of the Jio Bharat phone sport a traditional feature phone keypad design.
Jio Bharat Mobile Plan: Affordable Connectivity
To complement the Jio Bharat phones, Reliance Jio has introduced the Jio Bharat Mobile Plan. Priced at just ₹123 per month, this dedicated plan offers users 500 MB of daily data and unlimited calling for a month. In other words, subscribers will receive a total of 14 GB of data in a month. For those who prefer an annual subscription, the plan costs ₹1234, providing users with a generous data allowance of 168 GB for the year.
Reliance Jio Bharat: Conclusion
The launch of the Reliance Jio Bharat 4G phone brings hope to millions of budget-conscious consumers in India. With its affordable price, reliable 4G connectivity, and dedicated mobile plan, this device aims to bridge the digital divide and empower individuals who were previously unable to access essential mobile services. Embrace the future of affordable connectivity with the Jio Bharat phone.